Happy Birthday Dr. Seuss!!!
It's that time of year again! I've got a GREAT collection of amazing ideas to inspire you!
And don't miss my Dr. Seuss Inspirations shared last year
HERE
.
Lots of fun ideas!!! Thanks to all of you who share your fabulous creativity with all of us!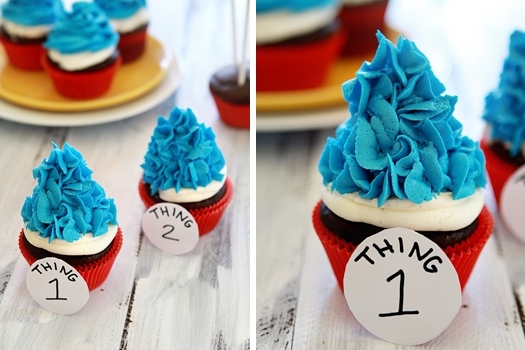 Thing 1 & Thing 2 Cupcakes
at Good Life Eats
Dr. Seuss Wall Art
at Artsy Fartsy Mama
Dr. Seuss Birthday Party
at HWTM Daily Blog
Dr. Seuss Upcycled Chair
at Seusstastic Classroom Inspirations
Seuss Prints
at Groupon
Dr. Seuss Snacks
at Simple Girl
DIY Dr. Seuss Treats
at Doll House Bake Shoppe
Strawberry Shortcake Cat in the Hat Treats
at The Hokey Pokey Kitchen
Green Eggs & Ham Costumes
at MADE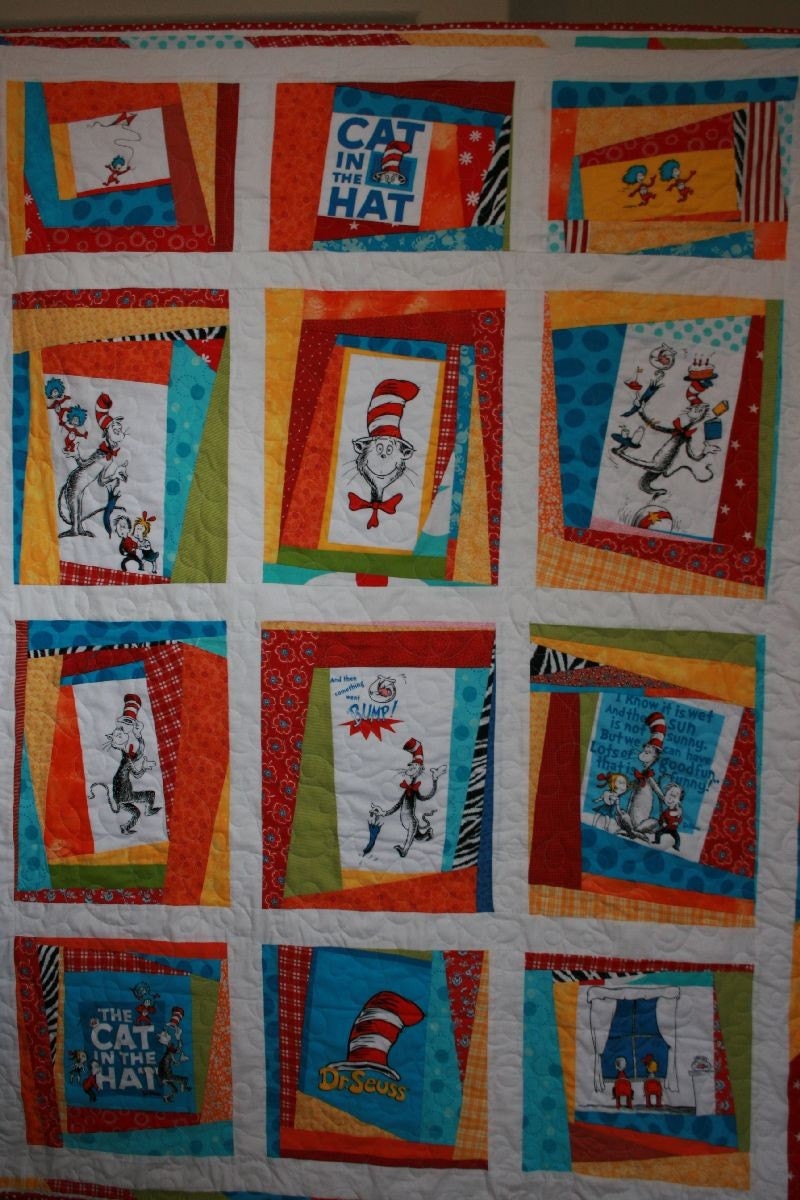 Dr. Seuss Scrappy Lap Quilt
Available on Etsy by Plum Cozy Cottage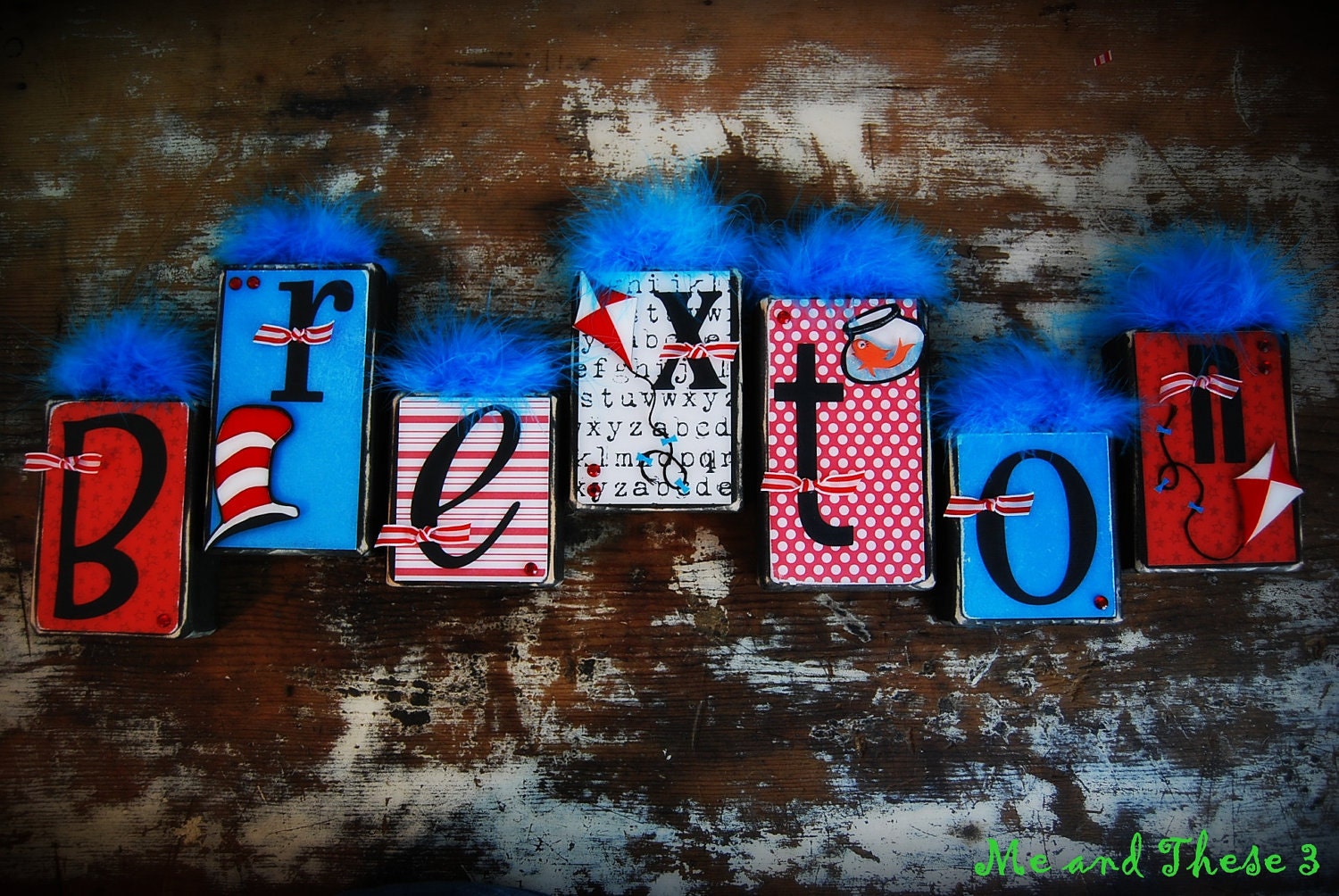 Dr. Seuss Wooden Name Blocks
Available on Etsy by Me and These 3
Dr. Seuss Wall Hanging - Lift the Flaps!
at A Cuppa and a Catch Up...
Oodles of Dr. Seuss Printables
at Bing Images
Storybook Pages as Place Mats
at Real Simple
Sweet Dr. Seuss Snack
at Random Thoughts of a Supermom!
Links to Free Dr. Seuss Fonts
at Coolest Family on the Block
Truffula Tree Tutorial
at Art Projects for Kids
"There's a ______ in my pocket." Classroom Book
at A Place Called Kindergarten
Cat In The Hat Hats (from toilet paper rolls)
at Stuff by Ash
Grinch Punch
at Taste of Home
Thing 1 & Thing 2 Puppets (with printable)
at Crack of Dawn Crafts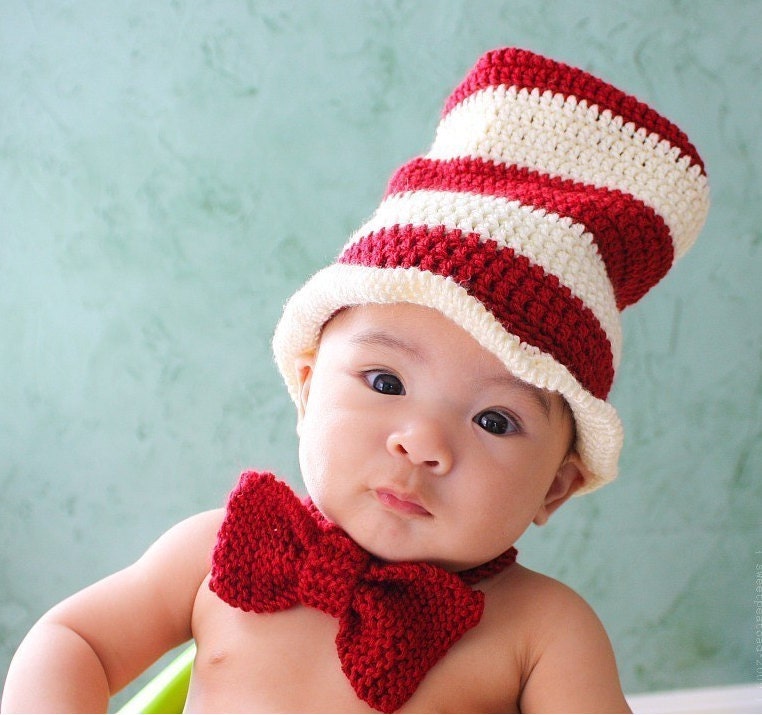 Knit Hat & Tie
Available at Etsy by Sweet Pea Toad Tots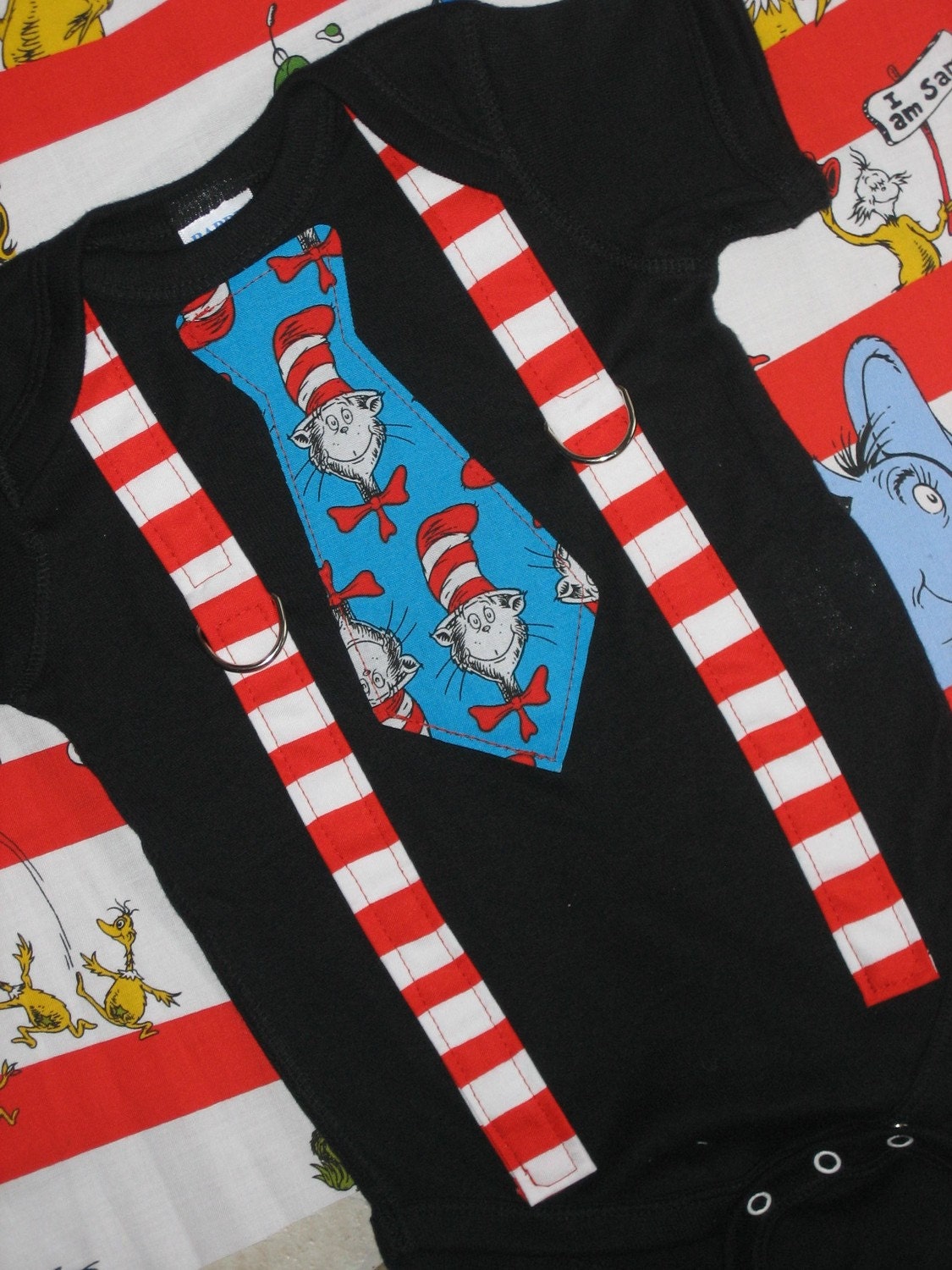 Cat in the Hat Suspender Tie Shirt
at Etsy by Bubbles & Bugs
Seuss Party Centerpieces
at Amy Ro. Creations
Cat in the Hat Pizza
at Gallamore West
Dr. Seuss Cake
at And Everything Sweet
Cat in the Hat Cake - And a Great Seuss Party
at Him.Her & Company
ObSEUSSed Link Collection
-
Add your Seuss posts!
at obSEUSSed
Dr. Seuss Learning Units
Green Eggs & Ham Themed Unit
(Click to Download) by Sun Scholars
A Free Sample of my
12 Week Summer Home School Program
Dr. Seuss Learning Pack (free)
at Living Life Intentionally
Dr. Seuss Unit
at What the Teacher Wants
Dr. Seuss Unit
at 2 Teaching Mommies
Dr. Seuss Directed Reading Thinking Activity
at TeachersPayTeachers