Wow! I was truly AMAZED by the response I received with my first link party. Thank you all who participated and help to make it a success. There were so many fabulous ideas, and I was thrilled to find new blogs in the process. So THANK YOU all!!!
These are the posts I'm awarding an A++ from last week's party. If you are featured below, don't forget to grab your button!
Every once in a while we have some alphabet shaped snacks in our home.
In Canada we always bought the alphabet pretzels. It just takes a little thought to get your child's brain working while they are enjoying their snacks. I love this idea shaved by
Flexible Dreams
! Makes me want to hunt down some alphabet cookies!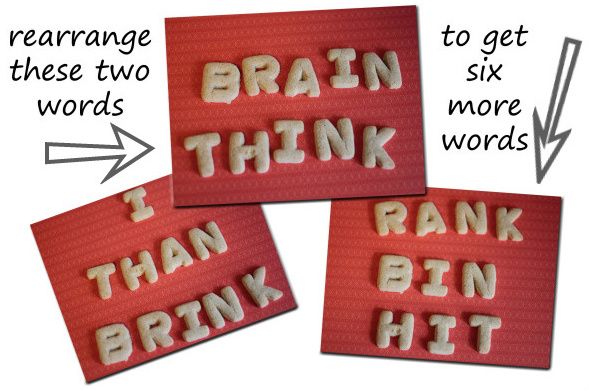 I thought these were SO adorable! What a fun snack, and so cleverly put together!
Find the recipe for these Peanut Butterscotch Cheerio Clusters at
Clutzy Cooking
. A perfect snack with spring being right around the corner.
I have to admit, when I saw this post, I was immediately out the door to grab the supplies to make them with my own kids. How fun! And I love that the kids see the finished result over night (unlike a week later when using sugar).
Housing a Forest
made these a perfect St. Patty's decoration by making shamrocks. Too cute!
There was a lot of Dr. Seuss'n going on at
Meet the Dubien
s! Isn't Horton adorable?!
Stop by and check out all of the fun activities they did to celebrate Dr. Seuss.
Ok... Let's see what you've got this week!
1) You must first be a follower of my blog. (And why wouldn't you want to be?!)
2) Grab my For the Kids Fridays Button and place it somewhere on your page. Be sure to link back to me!
3) Link up as many KID-RELATED activities, games, recipes, crafts, traditions, lessons, and so on... that you would like to share. Please add a different link each week. They can be old or new... this is just a place to share ideas for our kids to enjoy. Bonus points to those that serve some educational purpose too! Link must be to the specific post, and not your general blog page.
4) Share the love and comment on at least one other link. Everyone loves to get feedback.